Write and Guest post on My Trending Stories DA78 Traffic 1.4k Blog
I will write and publish an engaging, high-quality article on My Trending Stories (mytrendingstories.com) containing a Dofollow backlink to your website that passes My Trending Stories's strict editorial process.
Website: mytrendingstories.com
Domain Authority: 78
REAL ORGANIC TRAFFIC 1.4K
Link type: Dofollow
PRICING INCLUDES:
✓ Well-researched, plagiarism-free, SEO-friendly content creation and publication
✓ Permanent post with DOFOLLOW backlink pointing to your website
✓ 100% money-back guarantee if the guest post fails to be published
✓ You can review the article draft before it is posted
✓ Rapid communication and transparent customer service
✓ Trusted, reliable and efficient delivery
Write And Publish 5 x Guest post on Top Authority Sites DA90+ Blog
DoFollow 5 Real Guest post on Top Authority Sites DA50+ TF20+ AND 5 .EDU DA50+
Powerful 10 PBN Links TF 10-20+5 Contextual Real Links DA50+2 EDU Post Package
10 Guest Posts - DA 93-50 - Real Websites Traffic TF/CF20+
N.B: Don't accept any illegal site like porn spammy, casino etc.
Order Now!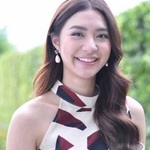 ---
9 hours
AverageResponse Time
---
---
I am Digital marketing manger with 5+ years Exp..Quotes:"We must move from numbers keeping score to numbers that drive better actions."
Other services by seomarket