25 Guest post on High Quality Dofollow DA50 TO 90 sites including .EDU
Do you care for quality backlinks from high DA sites that would drive crazy traffic to your website and ultimately increase your SERP? That's what this Hourlie is all about.
Do you want high quality, relevant backlinks from authority sites that shoot up your Google ranking and leave your competitors looking like distressed typists?
Then this service is for you.
25 Guest post on High Quality Dofollow DA50 TO 90 sites including .EDU
DA/PA 50 TO90+
TF/CF 30 TO 50+
DOFOLLOW
Real traffic sites


I will write 25 top-notch articles and publish them on 25 popular blogs with at least Domain Authority (DA) DA50 TO 90+ inlcuding .EDU sites to post them. Each article will be original, well written and highly shareable. Each article will be relevant to your niche and contain a dofollow link to your website with your desired anchor text.
Benefits You Will Get:
✔ Boost your search results
✔ Fortify your backlink profile
✔ Grow your social media visibility
✔ Build your trust authority in Google
✔ Expand your personal network and more...
100% White-hat SEO Guest Posting Service
100% Permanent Contextual Backlinks
Domain Authorities ( DA Ranging From 50+ to 95+ )
Human readable niche related 500-700 words unique articles
Add related images
Full Report with Live links
PLEASE NOTE
1. The pricing includes complete content ideation, creation, pitching and publication. You do not need to and you cannot provide your own article.
All the links would be from Well-Established websites.
Turnaround time of writing & publishing 10-12 days.
Let me know if you have any question via PM.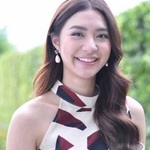 ---
9 hours
AverageResponse Time
---
---
I am Digital marketing manger with 5+ years Exp..Quotes:"We must move from numbers keeping score to numbers that drive better actions."
Other services by seomarket