10 Guest Posts - DA 93-50 - Real Websites Traffic TF/CF20+
Rocket Your Keywords to Page 1 with Super Clean Links, Inside Original Content on REAL Websites...


White hat SEO is the king now and we believe that it will bring you to the first page of Google more instantly and safely. Guest posting is one of the best way to get the white hat and safe links for your website.
Then this service is for you.
These Links Rank Sites Quickly Too!
 Why My Guest Posts Are the Best on the Market Right Now
These are actually real sites with great traffic which much higher metrics then PBNs.
✔ DoFollow Links
✔ All unique handwritten articles with image
✔ 100% SAFE - Best backlinks from sites that Google trusts
✔ LATEST METHODS - Updated with the best websites
✔ GREAT RESULTS - 100% Positive feedback from clients
✔ FULL REPORT - Receive a detailed report of the work
Here's Some Examples of The Metrics You Can Expect
All websites are DA 93-50 (moz)
Total traffic for all 10 websites
100% Satisfaction Guaranteed
Awaiting your responses! Get touch now.

Cheers!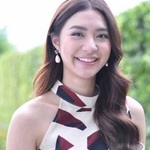 ---
9 hours
AverageResponse Time
---
---
I am Digital marketing manger with 5+ years Exp..Quotes:"We must move from numbers keeping score to numbers that drive better actions."
Other services by seomarket