100 Blog Platform Links - Mix SEO Backlinks
Get a diversity of your backlinks and promote your website on different Social Network Sites!

For $5 we will:
- Spin your article in order to avoid the duplication of content (if you don't have one, we will scrape it from internet according to your niche)
- Submit it to 100 blog platform sites
- Include URL of your website in resource box

You get:
- Full Report with 100 auto-approved backlinks
- Free ping of all Iinks for faster indexation
- Definitely overdelivery of submissions backlinks

We use 7 types of platforms in this service!
- Elgg
- Jcow
- PhpFox
- Dolphin
- Drupal
- PhpMotion
- Social Engine

Spin is 60-80% unique;
We mix your keywords with generic ones;

You can give us your article (400-600 words) or you can order unique article in extrases.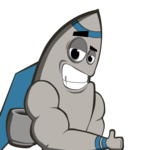 ---
1 day
AverageResponse Time
---
---
Cheapest and reliable linkbuilding provider.Largest packages of links 100% Reputation.Grow with CRORKSERVICE and our Link Building Solutions Our company is a highly experienced professional team of SEO experts copywriters testers and programmers with a serious approach to search engine optimization
Other services by CrorkService