Write and Guest post on 5 high Quality DA50+ Dofollow Blogs
Do you care for quality backlinks from high DA sites that would drive crazy traffic to your website and ultimately increase your SERP? That's what this Hourlie is all about.
NOTE: ARTICLE WRITING EXTRA BELOW (45$)
Impressive, isn't it? Being a Web Owner, you know what the above stats mean. If you have a backlink coming from 5 Quality DA 50+ Blogs. ; then that DEFINITELY MEANS A LOT. So
What I Can Do for You?
So if you need a guest post published on these 5 Quality DA 50+ Blogs with a link to your website, my hourlie is a Wonderful Opportunity for you. Do Not Miss This Chance! Get a Link from 5 Quality DA 50+ Blogs and help your blog/site gain more page rank and domain authority. Also, be easily found on search engines, such as Google, Yahoo, etc.
The posts will be delivered in an engaging, clear and informative style, while the anchor text will blend naturally with the post content.
Here's what you'd typically get with this link building service:
★ Well-researched and unique article
★ Word Count 500+
★ Dofollow
★ SEO Optimized
★ Domain Authority: 50+
The niches covered are:
★ Business and finance
★ Technology and startup
★ Health and Fitness
★ Real Estate and travel
★ Education
★ Lifestyle, and many more.
Skyrocketing of your website or business in search engines such as Google and Yahoo.
Gives your website that premium "Featured"
Boosts Confidence and trust in your business/brand.

You see what you stand to lose if you close this page instead of ordering this service?
Pricing includes both writing and publication, so you don't have to do a thing.
So feel free to place your order.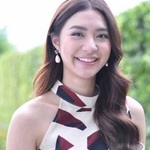 ---
9 hours
AverageResponse Time
---
---
I am Digital marketing manger with 5+ years Exp..Quotes:"We must move from numbers keeping score to numbers that drive better actions."
Other services by seomarket